You will be staying at the Gone Fishin' Lodge in Soldotna, just 3 hours south of Anchorage (see map). We are right on the world famous Kenai River where we fish for Trophy King Salmon, Silver Salmon, and Sockeye Salmon.
The Gone Fishin' Lodge will accommodate 40 guests, with rooms for 2 and 4, or up to 6 per room. The rooms are furnished with modern kitchenettes, microwave ovens, full refrigerators, full bathroom, and a coffee pot. Every room is clean and in excellent condition. Cleaning service is provided daily by a member of our helpful staff.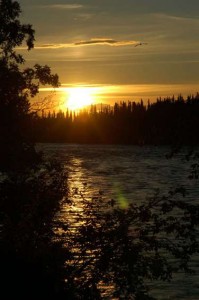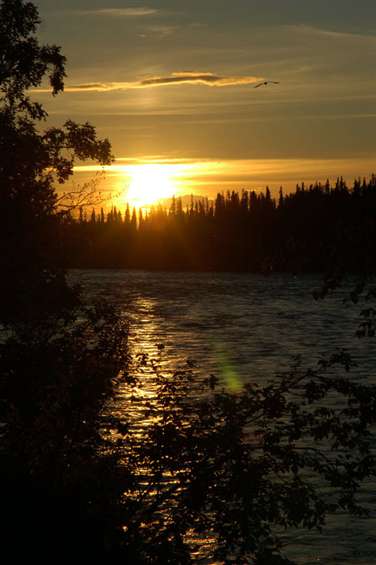 In our main lodge we have a large fully furnished kitchen, laundry and freezer room, along with gas barbecues, located on the back 2,000 square ft. deck, all for your personal use. Our comfortable recreation room and lobby each have a TV with VCR to view the day's fishing or just relax with a good movie.
After a hard day of fishing feel free to relax in our large game room while shooting a game of pool. Or you may choose to go behind the lodge and fish the Kenai River some more.
Our huge freezer room is in a separate building on our property and is large enough to hold everyone's catches and then some.
Everything about the Gone Fishin' Lodge is top notch! It is very important to us that your stay with us is an experience you won't forget. Give us a call with any questions you may have.